StreetDrone's home city, Oxford, is rapidly becoming a leading cluster of next-gen mobility companies, as evidenced by Waymo's recent acquisition of autonomy AI experts, Latent Logic, and this year's first unicorn birth following the investment made by UPS and Hyundai into Arrival.
However, while we at StreetDrone and our Oxford neighbours are busy developing next-gen mobility technology for the future, Oxford's transport authorities are in crisis with the warnings that a ground-breaking new hail & ride-share service in Oxford is close to collapse.
Oxford's PickMeUp, a "demand responsive" shuttle service, was a UK first when it was launched in 2018 according to the Oxford Mail and required a £1.2m investment in nine 17-seat Euro 6 emissions-compliant buses and providing an app-based hail & ride-share service. Although the service has registered 30,000 users and completed 250,000 journeys, the operators cannot sustain the viability of the service without city council funding.
The tribulations that the PickMeUp service faces are a portend of the adoption challenges that autonomous shuttles will undoubtedly face as the services begin roll-out as a solution to congested and polluted city centres worldwide. And at the heart of the problem are a number of interlocking patterns of mobility behaviour that must be overcome.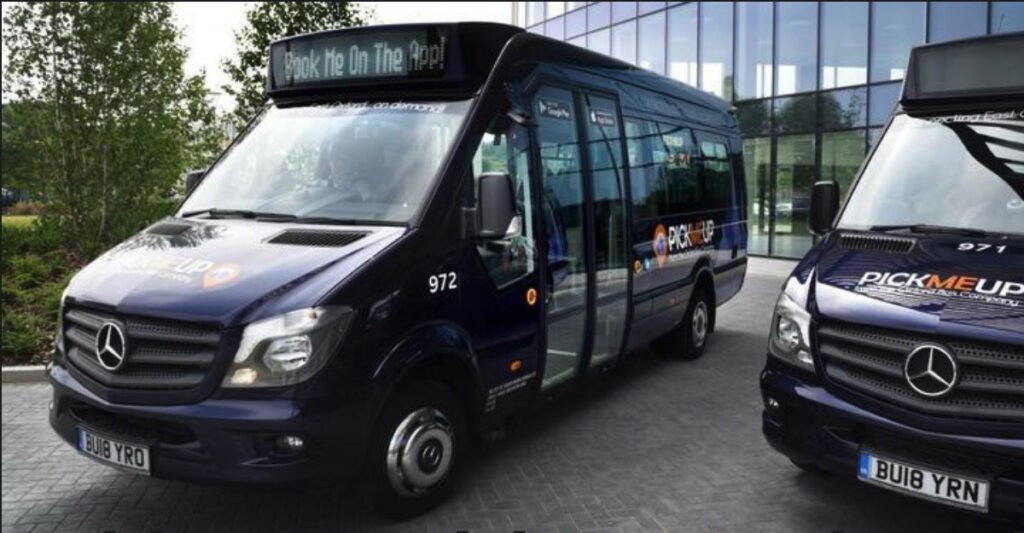 Perhaps the most substantive of these changes is making any urban shuttle service driverless, which will require a safe progression from level 2 autonomy with a safety driver to a fully-driverless state, thereby removing one of the most significant operational overheads for transport operators. However, this solution is some way off and while at StreetDrone we focus on trial-ready technologies to enable the safe transition to level 2 autonomy in complex urban environments, the universal challenge to attract sufficient passengers remains, regardless of whether man or machine is at the wheel.
As Oxford's PickMeUp service shows, a shared hail & ride service needs to transform behaviours of two categories of passenger. The first of these is the traditional bus user who is content with scheduled rather than on-demand services. But so long as the convenience of hail & ride-share service doesn't cost a premium, there is no logic that would prevent these customers from switching modes of travel, if only to avoid waiting at bus stops.
It is the second cohort of users that are more challenging to convert to new shuttle services – namely the private car users. While hail and ride shares the convenience of instant and point-to-point travel that a car provides, it is the perception of a downgraded 'ambient' experience – or in other words – the loss of personal control of the temperature, the music, the capacity to charge accessories and store luggage – disincentives car users to 'trade down' from their private car to shared travel. Cue efforts from shuttle providers to offer on-board enticements such as PickMeUp's on-board WiFi, USB charging, air-conditioning and luxury seating.
Ultimately, StreetDrone's detailed metropolitan mobility economics model predicts a number of external factors that may well impact the 'zone 1' transport of the near future, not least the outlawing of private car access to city centres, which will force car users to take a more sympathetic view of the benefits of hail & ride-share service. Let's hope these changes don't come too late for the pioneering operators of PickMeUp in Oxford.
To find out more, get in touch with StreetDrone at info@streetdrone.com